Bible Gateway
Patients
ORUSM 87
Tennis
AT
Dictionary
Philippines
Scouts
Church
Calendar
Photography
Images
Students
Residents
Abdominal CT
LLSA
Airway Atlas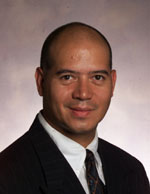 "As iron sharpens iron, so one man sharpens another." Proverbs 27:17


"Therefore, as we have opportunity, let us do good to all people, especially to those who belong to the family of believers." Galatians 6:10 NIV

I pray that God would be glorified in all I do and say.




Lotus Notes
Amion
Slice of Life 2005
Trevecca
Good News
Challenger
Way-FM
Viewlets
Major Influence People
Digital Library
Creative News
Journal Watch
St. Paul
MBA
BHS
MBA Frosh Football
Emily
Resident Evaluation